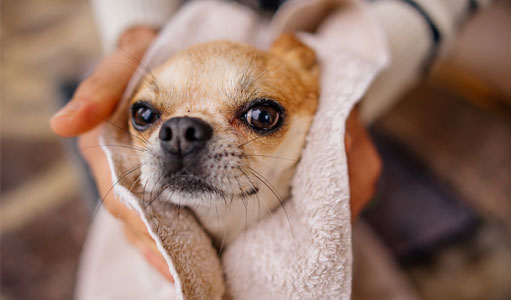 Dog Bathing & Spa in Comal County
Inside Red Barn Pet Ranch is our canine bathing salon & spa with all the latest technology and products. Our talented salon staff deliver top-notch services while focusing on a pleasant, peaceful experience for your dog.
Choose from any of our specialty services for an individualized pup pampering.
Luxury and basic baths
Mat removal
Specialty shampoos
Nail trim
Ear cleaning
Anal glands
And more!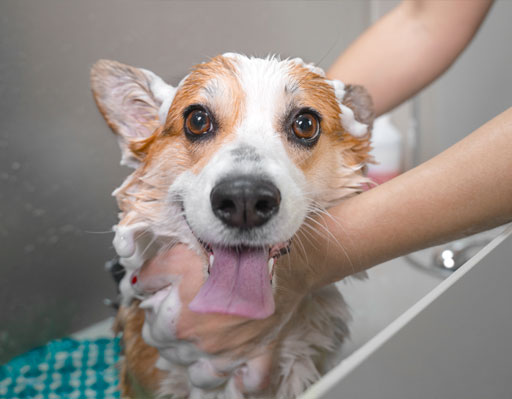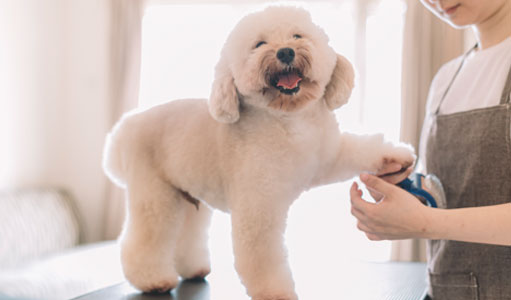 Benefits of Professional Bathing
Regular bathing is more than appearances. It's vitally healthy for your dog in a variety of ways.
It keeps them healthy. Staying consistent with your dog's bathing schedule will help maintain their coat, skin, and comfort. Additionally, it's easier to monitor your dog for injuries and other health problems when their coat is smooth and clean.
It reduces shedding. A dog's coat has multiple layers difficult to reach with a typical dog fur brush. A professional bath cleans up these deep layers and lowers the volume of shedding. Plus, your dog will appreciate their lighter, more comfortable coat.
Trimmed nails make a difference. Your dog's nails grow naturally, and unless they're clipped regularly, they can grow too long and cause discomfort. In time, poor nail maintenance can disrupt your dog's posture and paw structure.
DOG BATHING FREQUENTLY ASKED QUESTIONS